Patients with Autism Spectrum Disorder (ASD)
People with autism spectrum disorder (ASD) manifest inflexible and repetitive patterns of behaviour and thinking that make it difficult for them to adapt to the demands of the different contexts in which they develop. Facing complex environments or unfamiliar or novel situations, such as social and health care spaces or a medical test, which the processing of a lot of different information (including, sometimes, a strong load of sensory stimulation) can be a great effort and a source of discomfort for them.
In this line of improvement of the health care to patients with ASD, Autism Spain and Sanitas have signed a collaboration agreement with two main objectives:
To improve the education and training of health professional teams on the specific characteristics and needs associated to ASD,
To develop good practices for the elimination of barriers in the access to health and to improve health care.
How to improve the experience of a person with autism in the Hospital Universitario La Moraleja?

Improving the care of patients with ASD requires the involvement of the healthcare staff, as well as the collaboration of the families and the professionals who provide them with specialised support.
For this reason, the Hospital Universitario La Moraleja has already implemented the following actions:
Avoid waiting times as much as possible: In outpatient consultations and in the performance of complementary tests, we will try to avoid waiting times. Digital consultations should be favoured (video or telephone consultation) and, when they must be face-to-face, multi-appointment consultations, preferably on the same day and as close together as possible to avoid waiting times.
Supporting companions: If the patient wishes, he/she may be accompanied at all times, even by more than one person if deemed necessary.
Provide the service in a quiet place without too many sensory stimuli. In the emergency department, priority should be given to reception and triage, and the patient should go directly to a box, trying to avoid waiting in common rooms or spaces with high stimulation.
Know beforehand the specific characteristics of the patient: strengths, difficulties, how they communicate, if they are hypersensitive to any stimuli, etc.
Explain clearly and concisely what is going to happen and the tests to be performed (certain people may need visual aids).
Warn the person before touching them.
All these measures will contribute to improving the experience of people with ASD in healthcare settings, as well as their emotional well-being, which will result in greater cooperation at the next visit.

ASD Care at Hospital Universitario La Moraleja
If you are planning your next visit to our hospital, please contact us at the following email address:
Goals of the Humanisation plan
As part of Sanitas Hospitales' commitment to taking better care of its patients' health every day and improving their quality of life, this hospital has incorporated projects and activities in its humanisation of patient care plan designed to complement care and to ensure that patients who are admitted or have undergone surgery are comfortable and accompanied at all times.
An example of this project is the Open doors in the Paediatric Intensive Care Unit, which enables the child to be accompanied by both parents 24-hours a day. Our goal is to strengthen the most human aspects of the treatment, in some cases reducing sedation needs, as it contributes to the patient's wellbeing.
Discover all of the actions we are working on to offer you a better service in this section.
We look after the quality of your sleep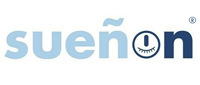 The SueñOn Project arises from the need for health professionals to tackle the problem of sleep disruption in hospitalised patients and their consequent lack of rest.
We want to address a situation in which any person who, for one reason or another has to spend the night in our hospital, may find themselves by implementing solutions that help improve this problem and that are easy to achieve.
The hospital's goals by partnering with this project are:
Raise awareness of the importance of sleep for hospitalised patients among professionals and patients and society in general. Because rest is paramount to recovery.
Empower nurses so that the care provided by nurses respects the hospitalised patient's sleep and rest.
Adopt recommendations to reduce the effects of factors that, according to existing literature, intervene in disrupting sleep (light, noise and care organisation).
In addition to eminently practical actions, all of our care staff undertake to be "sleep carers":
Avoiding unnecessary light and noise.
Trying to schedule care to allow their patients to rest.
Asking about and bearing in mind the preferences of hospitalised patients.
Staying up to date and reading the latest scientific results published.
Facilitating implementation of the necessary changes in the hospitalisation units to maintain the appropriate vigilance-sleep cycle.
Starting improvements to reduce environmental noise and prevent unnecessary lighting during the "magic" hours (12:00 a.m. to 6:30 a.m.).
Fostering and helping nursing staff to schedule, possible, care activities during the "magic" hours.
Promoting provision of care bearing in mind the personal sleep preferences of the patients.
Carrying out awareness, on-going training and knowledge recycling activities about the benefits of sleep to people's health whilst they are in hospital.
In addition, we place special emphasis on visitor collaboration. Patients and their carers are asked:
Not to make visits that could disrupt patients' sleep.
Talk away from the room and in a quiet voice.
Keep mobile phones and alarms on silent, devices with the screen switched off and avoid unnecessary noise.
Help patients fall asleep and avoid situations that could prevent it.
Keep all lights off, blinds down during the night and to use a torch if they need light.
Post-surgery video consultation
The Post-Surgery Video Consultation Project aims to provide continuity to patient care once they have been discharged from hospital following a surgical procedure in order to contribute to better care.
To do this, the hospital has a team of highly-qualified staff who closely monitor post-surgery patients after they have been discharged from hospital and return home.
This control is implemented via a call protocol:
A call is scheduled online 48 hours after discharge.
A series of questions, set out in a protocol, are asked regarding the patient's symptoms and condition.
Depending on whether the patient is evolving satisfactorily or not, the medical resources necessary to offer complete care are provided.
This project is individual and personalised, guaranteeing 100% patient confidentiality.
Pre-operation programme
At Sanitas Hospitales, and as part of our humanisation of hospital stays plan, we are launching the children's programme "Donde habitan los héroes" ( heroes dwell), an initiative that aims to accompany and make the surgical procedure more bearable for children. All our staff are involved from the moment the family arrives at the hospital until they are discharged. To do this, we have d a story in an entertaining and attractive format to teach the children to minimise the emotional impact and stress of undergoing surgery.
A smile cures everything
More than ten years taking Emergency Giggles to hospitalised children. When a person is ill and has to be admitted to hospital, all of their routines and activities are suddenly disrupted.
When that sick person is a child, the changes are even greater. This situation is highly critical when the illness is serious and the child has to spend long periods of time in hospital.
For this reason Fundación Theodora was set up; to try make the stay of the children and teenagers admitted to the 20 hospitals our Giggle Doctors work more human. These professional artists help to exciting spaces, helping to alleviate the stress of hospitalised children, their families and healthcare staff in order to dedramatise, as much as possible, the situation and thereby aid speedy recovery of the health of hospitalised children.
The Giggle Doctors are hospital artists who are remunerated for their work. Their artistic profile is extensive; magicians, clowns, actors, storytellers, etc. and they all adapt these characteristics to the hospital environment.